Liverpool Liverpool chairman Werner promises Klopp transfer funds Iain Strachan 18:46 5/26/18 FacebookTwitterRedditcopy Comments(2)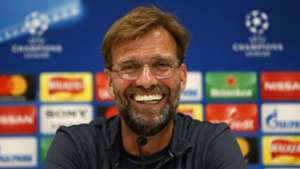 Getty Images Liverpool UEFA Champions League Real Madrid v Liverpool Real Madrid Jürgen Klopp The German manager will have plenty of money to spend as the Reds seek to improve in the Premier League, the club supremo has confirmed Liverpool chairman Tom Werner has assured supporters the club will strengthen the squad regardless of the result in the Champions League final against Real Madrid.The Reds have a chance to win their sixth European Cup by beating the Spanish holders at the NSC Olimpiyskiy Stadium in Kiev.They have become accustomed to swiftly losing their best players in recent seasons, the likes of Luis Suarez and Philippe Coutinho moving to Barcelona and Raheem Sterling leaving for Manchester City. Article continues below Editors' Picks Goalkeeper crisis! Walker to the rescue but City sweating on Ederson injury ahead of Liverpool clash Out of his depth! Emery on borrowed time after another abysmal Arsenal display Diving, tactical fouls & the emerging war of words between Guardiola & Klopp Sorry, Cristiano! Pjanic is Juventus' most important player right now Werner, though, promised fans that manager Jurgen Klopp will be backed in the transfer market, as Liverpool seek to close the gap on Premier League champions City and runners-up Manchester United. "I am excited to see Naby Keita join the club this summer [from RB Leipzig] and I can only promise our supporters that we will continue to improve the squad," Werner told the Liverpool Echo."Whatever happens on Saturday night, we will ensure we have a strong squad to compete for trophies next season which will have even more depth."We will make decisions that will improve the team and we will sign players who make us even more successful."While Suarez and Coutinho both walked away from Anfield in favour of a switch to Camp Nou, Werner claimed the desire of Virgil van Dijk to sign for Liverpool indicates the allure of working with Klopp. "With Virgil, it was very clear that he wanted to come to play for Liverpool," he said."We always read about how players have a dream to play for one of the great Spanish clubs. Under Jurgen's leadership, top players want to come to Liverpool."I am very positive about our future because Jurgen attracts the best players." Subscribe to Goal's Liverpool Correspondent Neil Jones' weekly email bringing you the best Liverpool FC writing from around the web
read more
Posted on January 1, 2011June 20, 2017By: Julianne Parker, Young Champion of Maternal HealthClick to share on Facebook (Opens in new window)Click to share on Twitter (Opens in new window)Click to share on LinkedIn (Opens in new window)Click to share on Reddit (Opens in new window)Click to email this to a friend (Opens in new window)Click to print (Opens in new window)This blog post was contributed by Julianne Parker, one of the fifteen Young Champions of Maternal Health chosen by Ashoka and the Maternal Health Task Force at EngenderHealth. She will be blogging about her experience every month, and you can learn more about her, the other Young Champions, and the program here.December, for me, brought unfortunate visa troubles and, rather than dodging Brazilian law and risking imprisonment, I had to flee back to the United States and wrangle with the Consulate here. Luckily by the end of the month I had a new visa in hand and returned to Brazil before the new year. These sorts of bureaucratic hiccups are so commonplace when working abroad, so I tried to take it in stride and be as productive as possible, despite being away from all the wonderful girls at Lua Nova's recovery center!One of my main tasks in my 9-month placement in the Young Champions program is to create a host of didactic materials on maternity for the adolescent mothers living at the Lua Nova center during their drug-recovery process. I plunged into that task the last weeks while awaiting the Consulate's decision to readmit me to Brazil. The process of creating these materials has been exciting and met with so many unique challenges: while in Niger I helped organize some didactic materials for post-operative fistula patients, but those focused almost exclusively on physical maladies and obligations as related to pregnancy, delivery, and the post-partum period.For the girls of Lua Nova, I am not battling lack of access to hospitals or physical maternal care, but instead facing the emotional challenges of what it is to be a mother, how to gain an attachment to your child, and most simply what on earth to do with a newborn infant, toddler, and older child in terms of nutrition, bathing, medical care, and non-aggressive discipline. To incorporate all of these crucial layers of psychological health of the mother, while still making the materials entertaining and approachable, I decided to write a "comic book" of sorts, detailing the life of a fictional 15-year old girl as she confronts drug addiction and teen pregnancy. Some of the text was taken directly from the words of the girls at Lua Nova as they explained their apprehensions and fears on how to be a mother in our group sessions. The point of the text is for it to be instantly relatable to a wide array of adolescent mothers in Brazil, whether they have had a substance addiction or not. It relies heavily on images, drawn from a talented artist friend of my sister, herself a mother of four who simply wanted to extend a helping hand to these mothers in Brazil. I am entirely indebted to her for her invaluable services and love the global outreach of moms helping moms!In addition to the book, I've written and designed instructional posters on breastfeeding, discipline, post-partum depression and other crucial issues to be hung around Lua Nova's facilities, and am also in the middle of creating an interactive game that addresses challenges and solutions in motherhood, which I hope educators can use in group or individual settings to help mothers cope with the huge obstacles they face as they raise a child.Being in the US in December has been challenging as I missed the one-on-one interaction with the girls at Lua Nova. They give such strength to me and I learn constantly from them. I'm happy that I've been able to have the time to really sit down and write these materials, but it's impossible to really finish these educational tools without the direct feedback from their intended audience. It reminds me of how crucial on-the-ground work is in any maternal health endeavor. Nothing can be created in a vacuum, and without the participation of the community we strive to impact, any effort will only be rendered moot. It's all about local knowledge, local solutions, and local participation. That being said I'm thrilled to get back to Sorocaba and work face-to-face with these girls once more!Share this: ShareEmailPrint To learn more, read:
read more
Well SportingPulse is making this easy, launching the National Touch Football Top Scorer leader board today. To view who has scored the most touchdowns this week, please click on the following link: http://sport.gameday.com.au/index.php?id=621How National Touch Football Top Scorers is calculated:The National Touch Football Top Scorers competition commences at 12.01am AEST on 1st January 2012 and closes at 11.59pm AEST on 30th June 2012. Touchdowns scored by SportingPulse registered Touch Football players nationally during the 2012 grassroots Touch Football home and away season are entered into the SportingPulse competitions results database by club administrators and game officials weekly. These points are aggregated by SportingPulse on a seven day interval to produce the weekly competition leader's board. The weekly leader is the player that scores the highest number of touchdowns in that seven day period. The season leader is determined by total number of touchdowns scored by an individual during the promotion period. Note: The number of games played by the individual may vary. If your points do not appear on the leader's board this may be the result of your administrator not entering your scores into the SportingPulse system. Talk to your club administrator to get involved in the competition. SportingPulse BlogSportingPulse has also recently launched a series of significant changes to its online membership system. These changes have been planned for some time, and impact how the online database is controlled, and include improvements to your online registration forms. For more information, please click on the link below:http://blog.sportingpulse.com/
read more
​DONE DEAL: Bournemouth sign Liverpool striker Solanke on long-term dealby Ansser Sadiq10 months agoSend to a friendShare the loveLiverpool striker Dominic Solanke has joined Bournemouth on a long-term deal.Bournemouth have reportedly paid £19m plus add-ons for the England international striker, who made zero appearances for the Reds this season."I think the club is going somewhere," Solanke told Bournemouth's website."Over the past few years, they have been really good in the Premier League and had some good positional finishes as well. I think it's a good club to be at, especially for someone of my age."I spoke with the manager this morning [Friday]. He is a really nice guy. From playing and watching the Premier League, I know the sort of manager he is."I was excited to meet him and am really looking forward to working with him and seeing what he's about."My main target is to score goals and, being a striker, hopefully I can get a few for the team and help the team get wins."Playing in the Premier League, every game is tough and together we can try to do as well as we can." TagsTransfersAbout the authorAnsser SadiqShare the loveHave your say
read more
Tottenham ready to sell Dembele to Beijing Guoanby Paul Vegas10 months agoSend to a friendShare the loveTottenham are ready to sell Mousa Dembele to Beijing Guoan.The Daily Mail says Dembele is discussing his departure from Tottenham after Beijing Guoan offered £11million for the 31-year-old.Mauricio Pochettino is willing to sell the Belgium international as he has plenty of cover in midfield and talks are progressing. Dembele is fit again after his ankle ligament injury and has been training but isn't in the squad to face Chelsea.Tottenham are willing to sell owing to the emergence of Oliver Skipp and the resurgence of Moussa Sissoko. TagsTransfersAbout the authorPaul VegasShare the loveHave your say
​Liverpool striker Mane happy with Messi praiseby Freddie Taylor4 days agoSend to a friendShare the loveSadio Mane is happy to receive praise from Barcelona and Argentina star Lionel Messi.Messi voted for Mane in the FIFA Men's Best Player of the Year award.Mane told reporters: "It's a great compliment when Messi votes for you. If you look at where I've come from, it shows I've come quite far."All I can say [to kids] is to keep working hard and go for your dream." About the authorFreddie TaylorShare the loveHave your say
jim kelly erin kelly chad kellyMost Ole Miss fans probably already know this – but former Buffalo Bills quarterback Jim Kelly is actually Chad Kelly's uncle. It looks like he's quite supportive of his nephew, too.Saturday, Erin Kelly, Jim's daughter, posted a video of her family watching Ole Miss' game against Memphis. They go crazy when Chad throws a touchdown to Damore'ea Stringfellow. Check it out:Ole Miss is on upset alert against a talented Tigers team, but the Rebels currently lead 14-0 early.
Twitter/@hawkeyeFBvideoVirtually every college football team makes changes from season to season. Players graduate, enroll, and transfer out and in, coaches take new jobs and rise through the ranks, and systems change all the time. In college football, you can have a team like TCU, which was a 4-8 club in 2013, find itself on the precipice of the College Football Playoff in 2014. While not every rise or fall is that drastic, the sport does lend itself to steep turnarounds. This year, Larry Fedora, Kirk Ferentz, and Bob Stoops all answered questions about their job statuses with remarkable runs, and all are positioned to go to top bowls, if not compete for national championship.These improvements bare themselves out on the stat sheets as well. When comparing the numbers from 2014 to 2015, it isn't very shocking which teams have seen the biggest jumps this season.Using scoring offense and defense, we measured which power conference teams improved the most in total point differential from 2014 to 2015. Many of the top ten teams are among those that helped define the 2015 college football season. Next: Florida State >>>Pages: Page 1 Page 2 Page 3 Page 4 Page 5 Page 6 Page 7 Page 8 Page 9 Page 10 Page 11 Page 12
read more
abcmjkwq
Aladina, Briana, Brithney, Catrina, Clemmie, Guen, Haven, Janessa, Kieran, Lowell, Martha, Mustafa, Nayeli, Nayobe, Zora
October 27, 2019
Marcelo Bielsa has been reminded of his responsibilities by Leeds United, and the club's owner Andrea Radrizzani has apologised to Derby County counterpart Mel Morris over the spying scandal.Derby claimed on Friday that a man caught acting "suspiciously" near their training ground a day previously was a Leeds employee, an incident that will be investigated by the Football Association.Police confirmed a man was found and questioned at the perimeter fence of the complex, before being sent on his way with no arrest made. Article continues below Editors' Picks 'There is no creativity' – Can Solskjaer get Man Utd scoring freely again? 'Everyone legged it on to the pitch!' – How Foden went from Man City superfan to future superstar Emery out of jail – for now – as brilliant Pepe papers over Arsenal's cracks What is Manchester United's ownership situation and how would Kevin Glazer's sale of shares affect the club? Leeds boss Bielsa accepted in a pre-match interview before Friday's 2-0 win over the Rams that he was personally responsible for sending a club employee but showed little remorse in defending his actions.He told Sky Sports : "Yesterday I talked to Frank Lampard and he told me I didn't respect the fair play rules. I have a different point of view but the important thing is what Frank Lampard and Derby County think."I didn't ask permission from Leeds United to do it so it's my responsibility. Without trying to find a justification, I've been using this kind of practice since the qualifications for the World Cup with Argentina."It is not illegal, we have been doing it publicly and we talk about it in the press. For some people, it's the wrong thing to do and for other people, it's not the wrong thing to do."The Championship leaders have now stated their intention to speak with Bielsa, who conceded he personally sent the man in question without notifying the club, regarding his remarks.A club statement read: "Following comments made by Marcelo Bielsa yesterday the club will look to work with our head coach and his staff to remind them of the integrity and honesty which are the foundations that Leeds United is built on."Our owner Andrea Radrizzani has met with Derby County's owner Mel Morris to formally apologise for Marcelo's actions."We will make no further comment on this matter."The issue has received widespread condemnation, with former Newcastle United and Tottenham midfielder Jermaine Jenas – now a prominent pundit – calling for Leeds to be hit with a points deduction, while Keith Andrew labelled the incident "disgusting".
read more
qlvvvleu
Amil, Anja, Corinne, Curitis, Edward, Elroy, James, Kenan, Madge, Maurica, Nayna, Nubia, Payne, Saxo, Tycie
October 27, 2019
Manchester City can keep pace with Premier League leaders Liverpool on Monday if they are able to overcome the visit of giant-killing Wolves at the Etihad Stadium.Pep Guardiola's side need three points to remain firmly in the rearview mirror of Jurgen Klopp and their title rivals in the race to defend their crown.But they face something of a banana skin with Nuno Espirito Santo's team, who have already turned over the Reds, along with Chelsea and Tottenham this season against the odds. Article continues below Editors' Picks 'There is no creativity' – Can Solskjaer get Man Utd scoring freely again? 'Everyone legged it on to the pitch!' – How Foden went from Man City superfan to future superstar Emery out of jail – for now – as brilliant Pepe papers over Arsenal's cracks What is Manchester United's ownership situation and how would Kevin Glazer's sale of shares affect the club? Will the Midlands club spring another surprise when they travel north? Or will the hosts cruise to an easy victory? Game Manchester City vs Wolverhampton Wanderers Date Monday, January 14 Time 8:00pm GMT / 3:00pm ET Stream (US) fubo TV (7-day free trial) TV Channel, Live Stream & How To Watch In the United States (US), the game can be watched live and on-demand with fuboTV (7-day free trial). New users can sign up for a free seven-day trial of the live sports streaming service, which can be accessed via iOS, Android, Chromecast, Amazon Fire TV, Roku and Apple TV as well as on a web browser. US TV channel Online stream N/A fubo TV (7-day free trial) In the United Kingdom (UK), the game will be broadcast on Sky Sports Main Event and Sky Sports Premier League, while it will be streamed on the Sky Go app. UK TV channel Online stream Sky Sports Main Event/Sky Sports Premier League Sky Go Squads & Team News Position Manchester City squad Goalkeepers Ederson, Muric, Grimshaw Defenders Danilo, Otamendi, Laporte, Zinchenko, Walker, Stones, Mangala Midfielders De Bruyne, Fernandinho, David Silva, Gundogan, Foden, Bernardo Silva, Mahrez, Delph Forwards Sterling, Sane, Jesus, Bolton Pep Guardiola still cannot call on Claudio Bravo at the back or Benjamin Mendy, while Vincent Kompany may miss out due to a lack of match fitness.Gabriel Jesus will likely lead the forwards then with Raheem Sterling and Leroy Sane playing as wide, roaming attackers.Sergio Aguero, a question coming in, begins on the bench, as does Kevin De Bruyne.Confirmed Manchester City staring XI: Ederson; Walker, Stones, Laporte, Danilo; Bernardo, Fernandinho, David Silva; Sterling, Sane; Jesus. Position Wolves squad Goalkeepers Rui Patricio, Ruddy, Norris Defenders Bennett, Coady, Boly, Dendoncker, Iorfa, Vinagre Midfielders Doherty, Moutinho, Neves, Jonny, Giles, Watt, Goncalves, Gibbs-White, Saiss Forwards Costa, Jota, Jimenez, Cavaleiro, Ashley-Seal, Bonatini, Traore Nuno Espirito Santo has a clean bill of health from which to pick his squad for this big clash, and having named a mostly full-strength side for the FA Cup win over Liverpool, is unlikely to tinker too much.Matt Doherty has come back into the side to play out wide on the wings while Belgium international Leander Dendoncker has shifted inside.Confirmed Wolves starting XI: Rui Patricio; Bennett, Coady, Boly; Doherty, Dendoncker, Neves, Moutinho, Jonny; Jota, Jimenez.Betting & Match Odds City are heavy favourites to prevail with the three points in this game and can be backed at 2/11 with bet365. Wolves are priced out at 16/1 while a draw is 7/1.Click here to see all of bet 365's offers for the game, including goalscoring markets, correct score predictions and more. Match Preview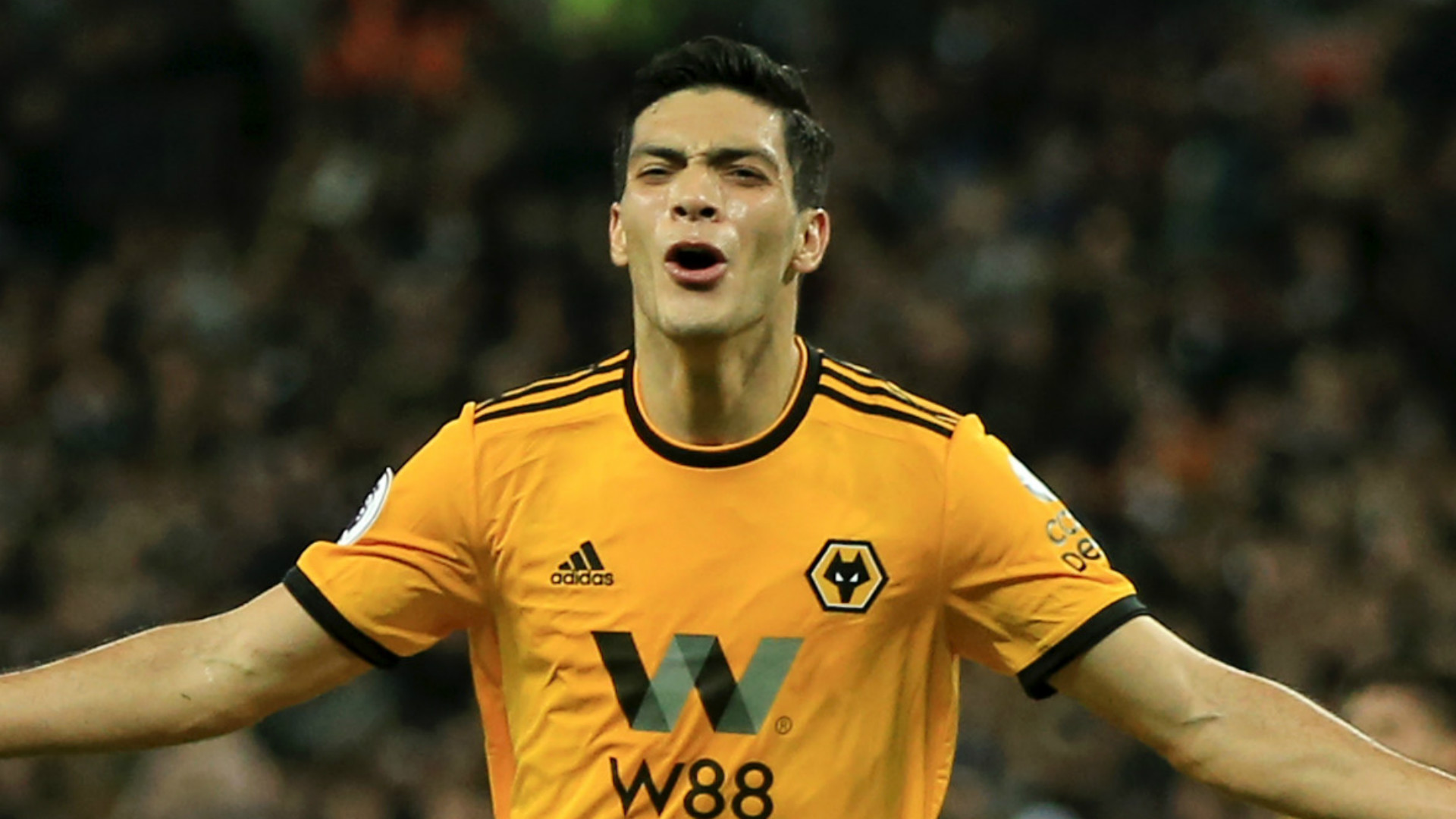 A victory over title rivals Liverpool and two more wins with a combined 16 goals netted has given Manchester City a perfect start to 2019.But the Premier League champions still need to do the business if they hope to keep pace with the Reds, who reopened a seven-point lead at the top of the table with victory over Brighton on Saturday.Pep Guardiola is missing a handful of faces for his latest match, but having been able to rotate his squad across FA Cup and Carabao Cup games means that he will have hopefully fresh legs to call upon.The Sky Blues will be looking for a fully-fit Kevin De Bruyne to help provide the midfield spark once again to light up another incendiary performance at the Etihad Stadium, though it will be off the bench as he was not handed the start.They face an unusual challenge in the shape of Wolves though, who, under Nuno Espirito Santo, have confounded expectations since their promotion last season.The Portuguese's side have suffered some soft losses upon their return to the top flight – but have also turned over some of the bigger names without breaking a sweat.Wins over Chelsea and Tottenham in the league, plus their defeat of Liverpool in the FA Cup earlier this month, proves that they are not to be taken lightly as opponents.With no injuries either, they are able to call upon their own talents, several of whom know how to find the net.A leaky defence has been an issue this season though – they sit inside the top half of the table with a minus goal difference – which means City might find chances not too difficult to come by to put this game to bed early on. Check out Goal's Premier League 2019-20 fantasy football podcast for game tips, debate and rivalries.
read more
suetnagk
Alyana, Aman, Archibald, Aubree, Berg, Briana, Dude, Follis, Jevandyr, Koyzell, Lainey, Mika, Nerendra, Tanyel, Zone
October 27, 2019
Pablo Sarabia and Wissam Ben Yedder scored in the second half to earn Sevilla a deserved 2-0 victory over Barcelona, who rested Lionel Messi, in the first leg of their Copa del Rey quarter-final. Messi came off the bench to help Barca beat Leganes in LaLiga at the weekend, but Ernesto Valverde left his captain out entirely at the Ramon Sanchez-Pizjuan on Wednesday, handing a debut to shock signing Kevin-Prince Boateng in attack instead.Luis Suarez and Philippe Coutinho came on as substitutes but, if Barca are to win the Copa del Rey for a fifth year in a row, they will have to overturn a first-leg deficit as they did in the last round against Levante.  Article continues below Editors' Picks 'There is no creativity' – Can Solskjaer get Man Utd scoring freely again? 'Everyone legged it on to the pitch!' – How Foden went from Man City superfan to future superstar Emery out of jail – for now – as brilliant Pepe papers over Arsenal's cracks What is Manchester United's ownership situation and how would Kevin Glazer's sale of shares affect the club? Sarabia struck to capitalise on a period of Sevilla dominance with Ben Yedder adding a late second, Pablo Machin's side bouncing back from a run of three straight losses in all competitions to stun the holders, although they lost talismanic winger Jesus Navas to injury.Sarabia & Ben Yedder put @SevillaFC_ENG in charge of their #CopaDelRey quarter-final!Sevilla 2-0 Barcelona pic.twitter.com/l0hpKHTdXc— LaLiga (@LaLigaEN) January 23, 2019Sevilla thought they had been awarded a penalty in the first half when Arturo Vidal blocked a cross with his upper arm, but a VAR review opted not to give a spot-kick. Ben Yedder should have given Sevilla the lead in the 36th minute, brilliantly beating Gerard Pique during a dazzling solo run but slicing his shot badly wide of the post. Barca missed an even better chance before the break, Malcom running on to a sublime Arthur pass to round Juan Soriano but hitting his finish into the side-netting. Quincy Promes and Ibrahim Amadou wasted good opportunities after the restart as Sevilla continued to impress, the opening goal deservedly arriving in the 58th minute. Promes raided down Sevilla's left wing and floated a cross into the Barca box, Sarabia meeting the ball with an excellent first-time finish that gave Jasper Cillessen no chance. And Sevilla gave themselves a further cushion ahead of the return fixture when they scored what might prove to be a decisive second goal in the 76th minute.  Andre Silva and Ever Banega combined to tee up Ben Yedder at the back post, the striker using his celebration to show a message of support to missing Cardiff City striker Emiliano Sala. What does it mean? Messi magic missed by BarcaValverde has a tricky task to juggle Messi's fitness with the Champions League returning next month, but the Barca coach must be careful of giving his side too much to do in a competition they have dominated in recent years. For the second round in a row, Barca are going to have to come from behind in the return leg. Messi will surely start on home soil.As for Sevilla, who were beaten by Barca in the 2016 and 2018 finals, they will be desperate for revenge.Promes promise begins to shineWhen Promes moved to Sevilla from Spartak Moscow for the 2018-19 season it was regarded as one of the most exciting deals in Europe. The Netherlands winger has struggled, though, starting only three LaLiga games, but he showed enough verve and intensity to suggest he can be an asset over the second half of the campaign.Malcom wastes his big chanceWith Messi and Ousmane Dembele absent, Malcom was handed a rare opportunity to impress Valverde. However, a poor miss just before the break showed why the Brazilian could still be allowed to leave the club during the January transfer window. He was unsurprisingly hauled off after Sevilla took the lead.What's next?What promises to be a thrilling second leg will be played at Camp Nou next Wednesday, but before then Sevilla host Levante in LaLiga on Saturday, with Barca going to Girona a day later. read more
read more
lelxclkd
Albany, Brant, Brook, Camilla, Donavan, Gerry, Halie, Inez, Lakasia, Mavis, Pieter, Shirlene
October 26, 2019
Nabil Fekir may still leave Lyon but the Ligue 1 club will sanction no other departures following a period of upheaval.Talented left-back Ferland Mendy and star midfielder Tanguy Ndombele have departed for Real Madrid and Tottenham respectively, while the club will enter the 2019-20 season with a new head coach in Sylvinho.Juninho Pernambucano is also settling into his seat as director of football and the Brazilian is determined to guard against a further drain on talent. Article continues below Editors' Picks 'Everyone legged it on to the pitch!' – How Foden went from Man City superfan to future superstar Emery out of jail – for now – as brilliant Pepe papers over Arsenal's cracks What is Manchester United's ownership situation and how would Kevin Glazer's sale of shares affect the club? Ox-rated! Dream night in Genk for Liverpool ace after injury nightmare That means Memphis Depay, Moussa Dembele and Houssem Aouar are all set to stay, but captain and World Cup winner Fekir could still find a new home after entering the final 12 months of his contract."For now, the only possible departure is Fekir," Juninho said."I have spoken with him. It was about personal things, to know his life. I translated for the coach. [Sylvinho] likes him personally."It's hard to convince him to continue – he's a world champion and his generation has left. It's not a closed matter, but I'm telling you the truth."We would like to keep him."@NabilFekir's got hands… pic.twitter.com/yr1yPESfnr— OL English (@OL_English) July 10, 2019Arsenal are reportedly weighing up an approach for the Liverpool-linked France international, but no movement appears to have been made since Lyon president Jean-Michel Aulas declared his willingness to listen to offers.The 25-year-old will not feature in Saturday's friendly against Swiss side Servette due to an adductor issue.Juninho, speaking at the presentation of new left-back Youssouf Kone, confirmed talks are continuing with Sampdoria centre-back Joachim Andersen."We will be far ahead in the transfer market if we sign Andersen. I'm quite satisfied," he said.
read more
fnjmnxeg
Begongo, Brodie, Kajal, Kedren, Kerenza, Khurram, Krissy, Marne, Nydia, Omaira, Raya, Sade
October 26, 2019
Thiago Silva is hopeful Neymar will remain at Paris Saint-Germain amid ongoing rumours suggesting he could return to La Liga before the European transfer deadline.Neymar's future in Paris has been the subject of much speculation throughout 2019, with Real Madrid and Barcelona both interested in securing his services before September 2.The Brazil international failed to report for pre-season training with the PSG squad, after expressing a desire to go back to Spain following a difficult two-year spell in the French capital. Article continues below Editors' Picks Emery out of jail – for now – as brilliant Pepe papers over Arsenal's cracks What is Manchester United's ownership situation and how would Kevin Glazer's sale of shares affect the club? Ox-rated! Dream night in Genk for Liverpool ace after injury nightmare Messi a man for all Champions League seasons – but will this really be Barcelona's? Neymar's time at PSG has been hampered by two serious injuries and disciplinary issues, with supporters turning against the man who joined the club for a world record €222 million (£200m/$243m) fee from Barcelona in 2017.Speaking after Thomas Tuchel's side lost 2-1 away to Rennes in Ligue 1 on Sunday, Silva insisted Neymar remains a vital part of the Parc des Princes dressing room.The centre-back believes his fellow countryman could still end up remaining at the club, but also concedes that "anything could happen" before the market closes."Of course we miss him," Silva told reporters post-match. "I hope that in the end, he will be able to stay with us because he is an incredible guy, an indispensable player for this team but we have to wait for what will happen at the end of the transfer window."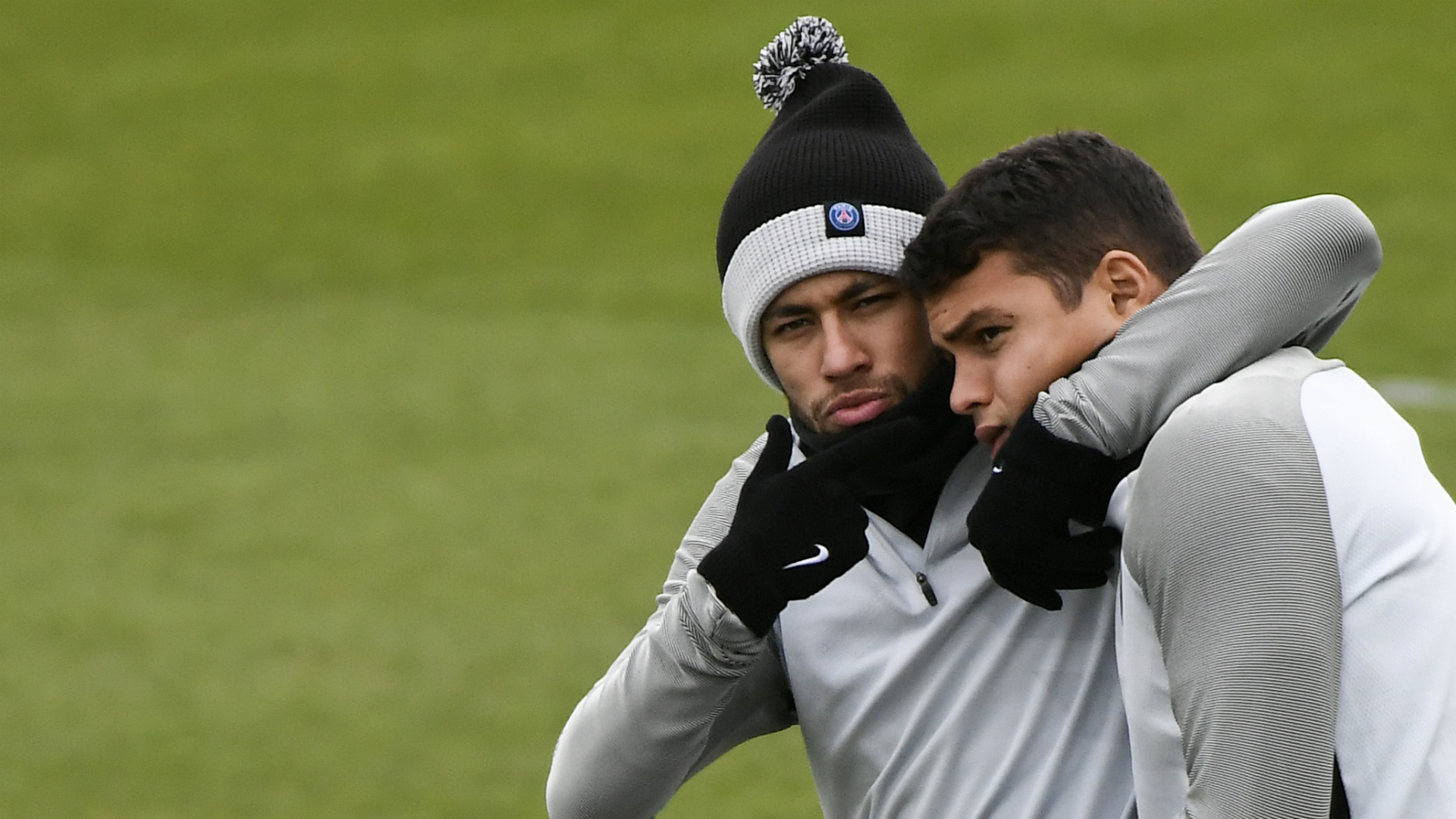 When asked if he thinks Neymar will stay with PSG, the 34-year-old responded: "I cannot answer, but I feel he can stay."Neymar is a key player on this team, and he decides if he's happy to stay or not. We do not have to talk, it's always complicated, for a lot of things, we try to talk a little bit about it."It is difficult to get into things like that, it's between him and the club right now. We have to wait until the end to see what he decides but I hope that in the end, he will stay. That way we will be much stronger."Silva also confessed PSG are not as strong in the absence of Neymar, who is still returning to full fitness following an ankle injury suffered just before the Copa America in June.Barcelona also suffered a loss at Athletic Club this weekend, with Lionel Messi absent due to injury, which Silva referenced when discussing the importance of Neymar."It's hard to admit Neymar is missed," he added. "For Barcelona's first match, Messi was also missed. These are different players from everyone else. Neymar can do incredible things, like Messi, like Cristiano [Ronaldo]."Tuchel has insisted that Neymar will not be sold unless PSG can bring in a suitable replacement, but the club are reportedly open to letting him leave on loan.
read more
suetnagk
Cayla, Darlene, Egan, Guillaume, Jerrie, Joris, Kaliyah, Mervin, Sage, Selma, Sheldon, Yael
October 26, 2019
Week 5 of the college football playoff gave us the most-important result to date as Ohio State took down Penn State in a Happy Valley. With the win, Ohio State jumped in front of Clemson, which struggled with Syracuse, for the No. 3 spot.More importantly, the Buckeyes solidified themselves as the best team in the Big Ten and opened a path to the College Football Playoff. Ohio State still has a trip to East Lansing to play Michigan State and has a home contest against Michigan, but the Buckeyes look like the real deal.ESPN college football analyst Paul Finebaum agrees. Earlier Wednesday morning, Finebaum was a guest on Get Up where he revealed his College Football Playoff foursome.Here's Finebaum's picks after Week 5:AlabamaOhio StateGeorgiaNotre DameFinebaum thinks the Fighting Irish have two of the best wins on the year with a season-opening win over Michigan and a drubbing of Stanford in Week 5.He does, however, have questions about Georgia's quarterback Jake Fromm. Meanwhile, Fromm has completed over 72-percent of his passes this season with nine touchdowns to just two interceptions.Will these four teams make the playoff?
read more
ocolxcgs
Alma, Aryana, Chanda, Dimosthenes, Dyana, Elliot, Ellyse, Kara, Luna, Marquis, Reycel, Zayra
October 26, 2019
MIAMI GARDENS, FL – JANUARY 03: A cheerleader runs onto the field with an Ohio State Buckeyes flag prior to the Discover Orange Bowl against the Clemson Tigers at Sun Life Stadium on January 3, 2014 in Miami Gardens, Florida. (Photo by Chris Trotman/Getty Images)Ohio State received some bad news earlier this week after the school announced the retirement of Urban Meyer following the 2018 college football season. Meyer's departure led to the departure of two Ohio State commits from the 2020 class.Two four-star recruits re-opened their recruitment after finding out Meyer won't be coaching the team in 2019. One top Ohio State commit, however, chose a different path.Five-star wide receiver Garrett Wilson spoke with TMZ on Wednesday and expressed his desire to remain with the program. "If coach Ryan Day is going to be leading the team, then I'm going to be right there beside him," Wilson said.During his interview with TMZ via Bleacher Report, Wilson revealed two schools tried to steal him from Ohio State.Wilson said Oklahoma and Notre Dame attempted to lure him away from Ohio state after the news of Meyer' departure.The star wide receiver the No. 2 receiver in the 2019 class and the No. 16 player overall.
read more
crjterjv
Ahli, Alda, Cristy, Danita, Evelia, Florence, Gabriel, Guilherme, Jazlyn, Nathaniel, Pierre, Zamar
October 26, 2019
Nebraska didn't qualify for a bowl game in 2018, but Cornhuskers fans are still satisfied with the job that head coach Scott Frost did with the team. Nebraska started the season 0-6, but finished 4-2 down the stretch.One television station out in Nebraska – KETV in Omaha – decided to celebrate Frost's first campaign in an interesting way. The network's sports department decided to create a parody of Frosty the Snowman in Frost's honor.Appropriately, it is titled Frosty the Coach Man. It's one of the more ridiculous songs you'll ever here.We're not sure Nebraska fans will like it, but we're pretty sure they're at least willing to listen to it.Check it out:This is a real thing that a member of the Nebraska media did pic.twitter.com/9OmyZSfONV— Chris Hassel (@Hassel_Chris) December 25, 2018Frost, after leading UCF to an undefeated season in 2017, struggled to lead Nebraska to its first win in 2018. But the Cornhuskers showed a great deal of improvement as the season went on, and many believe they're poised for a big 2019.Nebraska fans – do you like the parody? Or is it too much?
read more
ocolxcgs
Akira, Alpha, Bahmann, Bryanna, Dartha, Franklin, Jayna, Korey, Mohammad, Norton, Sampson, Sheryl
October 26, 2019
On Friday morning, Stephen A. Smith made headlines for all the wrong reasons – again.During ESPN's First Take on Friday, Smith was asked which quarterback he would rather draft: Ohio State quarterback Dwayne Haskins or Oklahoma quarterback Kyler Murray.In his analysis of the former college quarterbacks, Smith made an embarrassing mistake when he stated the following:"Haskins is no joke as well. I know that he's bigger, he can make all the requisite throws at the NFL level. He played for a big time program at Ohio State. I just find him to be more of a runner than a thrower. I could be wrong about that, but that's what I find," Smith said.
Yes, Stephen A., you're wrong about that.Haskins finished the season as college football's leading passer, throwing for 4,831 yards and 50 touchdowns en route to several Big Ten records.As for his legs, Haskins ran 79 times for 108 total yards on the ground – good for an average of 1.4 yards per rush.The former Ohio State star compares more to Pittsburgh Steelers quarterback Ben Roethlisberger – a big body that can avoid a sack, but isn't a serious running threat – than say Cam Newton, who can sling the rock, but carries a significant threat as a runner.If an NFL team is looking for the purest passer in the 2019 draft class, look no further than Haskins.But sure, we'll call him more of a runner than a thrower.
read more
cluivlpc
Alix, Amandeep, Caron, Darcie, Eveline, Herminia, Kirsten, Lyndi, Martie, Roshan, Urooj, Yoran
October 25, 2019
Other Galleries 10 images Thu, 24 Oct, 2019 Malaika Arora in top and mini shorts makes case for comfort dressing at gym. See pics 9 images Thu, 24 Oct, 2019 Disha Patani is comfortable yet sexy in spaghetti crop top and track pants at Mumbai airport 12 images Thu, 24 Oct, 2019 Kiara Advani to Urvashi Rautela: Best and worst-dressed at award night 9 images Wed, 23 Oct, 2019 Kriti Sanon pairs smart denim jacket with neon green dress for Housefull 4 promotions. See pics Other Photogallery CategoriesIndiaMoviesLifestyleTelevisionAdd new comment Your name * E-mail * The content of this field is kept private and will not be shown publicly. Comment *More information about text formatsPlain textNo HTML tags allowed.Web page addresses and e-mail addresses turn into links automatically.Lines and paragraphs break automatically.647×363: 483×271: 370×208: 170×96: 88×50: Section: PhotoLifestyleLifestyleGallery Image: Image: Caption: Janhvi Kapoor was spotted at the gym today.Syndication: SyndicationThumb Image: Enable: EnableOrder: 0Image: Caption: The Dhadak actress donned a tank top over shorts, nailing her workout look.Syndication: SyndicationThumb Image: Enable: EnableOrder: 1Image: Caption: She wore silver slip-ons with her gym ensemble.Syndication: SyndicationThumb Image: Enable: EnableOrder: 2Image: Caption: Janhvi kept her tresses open at the gym and sported the no-makeup look.Syndication: SyndicationThumb Image: Enable: EnableOrder: 3Image: Caption: She paired her outfit with a Louis Vuitton denim, embellished chain bag.Syndication: SyndicationThumb Image: Enable: EnableOrder: 4Tags: Janhvi KapoorSource type: photogallerySocial media integration: Facebook Instant ArticleShort description: Janhvi Kapoor was spotted at the gym today. The Dhadak actress donned a tank top over shorts, nailing her workout look.Syndicate: YesPreview_unique_id: preview_5c8780e070a8f1552384224_1476118_editCommentContent Publish date: Tuesday, March 12, 2019 – 14:45Story Extra Data: eyJzZWN0aW9uIjpbIjEyMDY1NjciLCIxMjA4NTIxIl0sImNhdGVnb3J5IjpbIjEyMDg1ODkiXSwic3ViX2NhdGVnb3J5IjpudWxsLCJzdWJfc3ViX2NhdGVnb3J5IjpudWxsLCJzdWJfc3ViX3N1Yl9jYXRlZ29yeSI6bnVsbCwicHJpbWFyeV9jYXRlZ29yeSI6IjEyMDY1NjcifQ==770×433:
read more
cluivlpc
Allie, Atalanta, Ayrat, Bayden, Carlye, Chechu, Clark, Hildegunn, Kade, Mikhail, Rosita, Somali
October 25, 2019
Australia beat India to win 1st bilateral ODI series since January 2017India vs Australia: India lost the fifth and final ODI by 35 runs as Australia won their first bilateral ODI series since January 2017. Chasing 273, Rohit Sharma, Kedar Jadhav and Bhuvneshwar Kumar fought hard but a middle-order failure meant Australia sealed a memorable win at the Feroz Shah Kotla. scorecard advertisement graphs commentary
view more view less No data available! Rajarshi Gupta New DelhiMarch 13, 2019UPDATED: March 14, 2019 08:37 IST Australia beat India in the fifth ODI to win the series 3-2 (AP Photo)HIGHLIGHTSAustralia beat India by 35 runs to win their first ODI series against them since 2016This was India's 1st ODI series defeat at home since 2015This was India's last ODI before the Cricket World CupIndia failed to chase down 273 against Australia at Feroz Shah Kotla on Wednesday and lost the bilateral ODI series 2-3 after taking a 2-0 lead following victories in Hyderabad and Nagpur. On a sluggish pitch, India needed to bat with discipline but apart from Rohit Sharma, the others disappointed against a high quality Australian attack.Shikhar Dhawan, who returned to form with a career-best 143 in Mohali on Sunday, fell cheaply for 12 while Virat Kohli was dismissed by Marcus Stoinis as the Kotla crowd went silent. Another Delhi boy, Rishabh Pant walked out looking confident but he did not last long either, falling for 16 off 16 balls.It was a missed opportunity for Pant, who is fighting for the second wicketkeeper's slot with Dinesh Karthik. MS Dhoni was rested for the final two ODIs in Mohali and Delhi but Pant failed to make the most of his opportunities. While he scored a quickfire 26 in Mohali, Pant missed crucial stumping chances which prompted the crowd to chant "Dhoni, Dhoni".Vijay Shankar looked promising but miscued an Adam Zampa delivery to Usman Khawaja immediately after hitting the leg-spinner for a six. India were in deep trouble at this stage but there was still hope with Kedar Jadhav joining Rohit Sharma in the middle.However, the partnership did not last long. Rohit Sharma became Zampa's second victim when he was out stumped; India slipped to 132 for 5 and the onus was really on Ravindra Jadeja to stand firm with Jadhav. However, disaster struck again for India three balls later when Zampa snared Jadeja for a duck.advertisementOn paper, India were batting deep at the Kotla. Bhuvneshwar Kumar walked out at No.8 but the asking rate had climbed too steeply for him and Jadhav to manage. In a breathtaking display of audacious stroke play, Jadhav and Bhuvneshwar added 91 for the seventh wicket off 17.1 overs. But the top order failure had left Bhuvneshwar and Jadhav with too much to do.Pat Cummins removed Bhuvneshwar for 46 in the in the last ball of the 46th over. Jadhav fell in the first ball of the 47th over. And it was game over for India as Australia raced toward a historic series win.Earlier, Australia batted well after winning the toss. Aaron Finch and Usman Khawaja added 50 plus for the third successive time in the series before the Australian skipper perished to Jadeja for a 43-ball 27 after a 76-run partnership with Khawaja for the opening wicket.Peter Handscomb picked up from he left off in Mohali and scored an enterprising fifty before a middle-order collapse got Australia worried.Glenn Maxwell, Marcus Stoinis and Alex Carey did not set the Kotla on fire but cameous from Jhye Richardson and Pat Cummins helped Australia reach a competitive total. At the end, it was enough for Australia to win their first ODI series since January 2017.For sports news, updates, live scores and cricket fixtures, log on to indiatoday.in/sports. Like us on Facebook or follow us on Twitter for Sports news, scores and updates.Get real-time alerts and all the news on your phone with the all-new India Today app. Download from Post your comment Do You Like This Story? Awesome! Now share the story Too bad. Tell us what you didn't like in the comments Tags :Follow India vs AustraliaFollow 5th ODIFollow Feroz Shah Kotla
read more
crjterjv
Ankie, Annika, Blaise, Braedon, Bralin, Delano, Enrico, Lyric, Margarett, Ravi, Samantha, Shadi
October 25, 2019
Reuters ColomboApril 1, 2019UPDATED: April 1, 2019 23:13 IST Dimuth Karunaratne was arrested for a drink-driving accident that injured one person (Reuters Photo)Sri Lanka's Test captain Dimuth Karunaratne has apologised for his actions in a drink-driving accident that injured one person in Colombo and led to the cricketer's arrest on Sunday.The injured driver was later discharged and Karunaratne was released on bail, with Sri Lanka Cricket stating they would conduct their own inquiry into the incident."I firstly need to apologise to the owner of the other vehicle who had a few very minor injuries and was absolutely decent in his manner to very amicably sort out the matter directly with me," Karunaratne said in a statement on Monday."I… would like to inform all of you that he has been discharged from hospital where he was under precautionary observation and is now resting at home.pic.twitter.com/vi32n2C33R Dimuth Karunaratne (@IamDimuth) April 1, 2019″This morning I produced myself in court and did follow the due legal process of Sri Lanka and did abide by all formalities therein required. I shall continue to assist/follow with what ever legal obligations are necessary from my end."I'm very much aware that perhaps my actions were utterly unbecoming of a Sri Lankan national cricketer and I do apologise to all of you for this incident."Karunaratne was Sri Lanka's captain when they became the first Asian team to win a Test series in South Africa last month.Also Read | PCB fines Umar Akmal for late night outing in Dubai during Australia ODI seriesAlso Read | Maybe Brexit will prevent Kolpak deals from happening: Dale SteynadvertisementFor sports news, updates, live scores and cricket fixtures, log on to indiatoday.in/sports. Like us on Facebook or follow us on Twitter for Sports news, scores and updates.Get real-time alerts and all the news on your phone with the all-new India Today app. Download from Post your comment Do You Like This Story? Awesome! Now share the story Too bad. Tell us what you didn't like in the comments Tags :Follow Dimuth KarunaratneFollow ApologiseFollow ArrestFollow Drink drivingFollow Sri Lanka Sri Lanka's Dimuth Karunaratne apologises after arrest for drink drivingDimuth Karunaratne, Sri Lanka's Test captain, said that he will abide by all formalities and assist with legal obligations.advertisement
read more